Registration / Login
By going to the link www.mydataball.com you will have to register (left part) if you have not already done so. After validating your password by returning the MyDataBall administration email, you will be able to login (right side).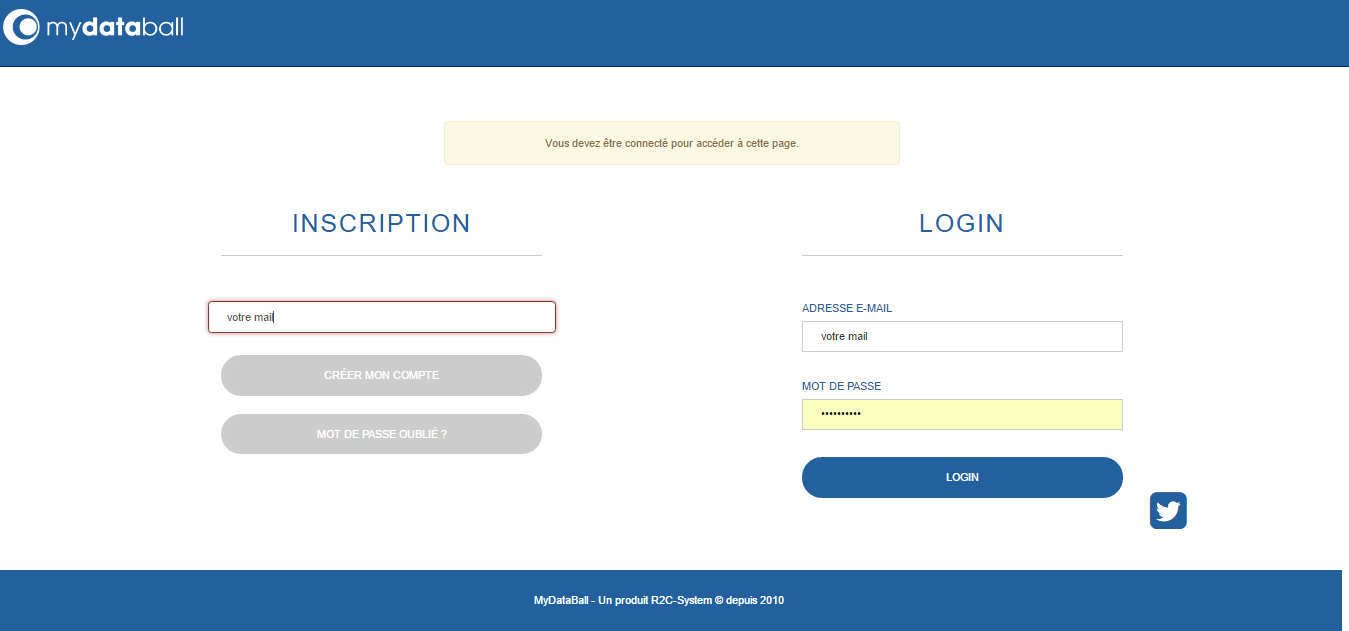 You will access according to your rights to a set of applications. The first page that appears is the last project made by the group you belong to.
Your first access
The first view you will have is the last project created in your group. The top band gives you access to the various features of the Analytics MyDataBall platform: